King Charles III, who will mark his first Trooping the Colour as monarch on Saturday, has made it clear that he won't abdicate the throne for his eldest son William.
The newly crowned king has revealed his plan to serve the nation for life, meaning that William will not ascended to the throne in King Charles's life.
William, current Prince of Wales, is now one step closer to the British throne, a role he's been preparing for his whole life. But, Kate Middleton's husband is not in hurry to take the throne.
As heir, William was put through years of training to ensure the survival of the British monarchy, but he will have to wait for his turn to run the Firm as he won't become king in Charles life.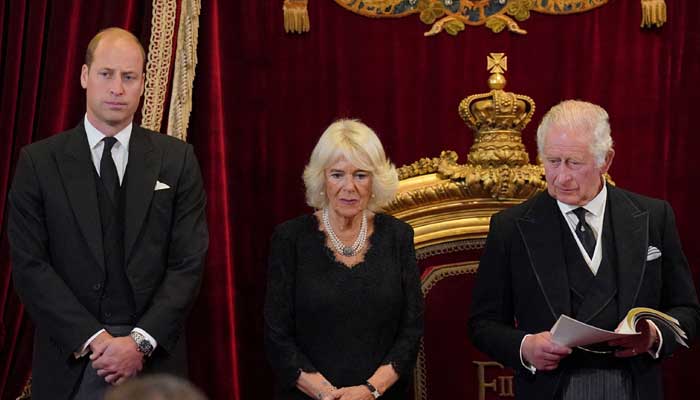 The 74-year-old, during his first speech as the King, vowed to serve his people for life, saying: "As the Queen herself did with such unswerving devotion, I too now solemnly pledge myself, throughout the remaining time God grants me, to uphold the Constitutional principles at the heart of our nation."
Charles has delivered well-received speeches, connected with crowds on his "walkabouts" and seen his approval ratings shoot up dramatically.
There has also been more than one problem with a pen and small anti-monarchist protests, while #NotMyKing has also been trending on social media. But overall, Charles has had a good start.
The question still persists about whether it would be best to leapfrog over Charles and give the crown to his eldest son, William.
Charles is the oldest person to become king in British history. He was only 3 years old when Queen Elizabeth II ascended to the throne in 1952, making him her heir apparent throughout her 70-year reign.
In 2018, Queen Elizabeth II appeared showing confidence in Charles as she backed him as the Commonwealth leader, formally asking the heads to appoint her eldest son as her successor of the association of Britain and its former colonies.
Fortune teller Jemima Packington, who predicted the Queen's death, says King Charles III will hand over the reign to Prince William next year. However, the new King has made it clear that he will not abdicate.